More Autobiographical Work
The viewer writes his or her useless fears and worries on small slips of paper, places them in a paste paper envelop and deposits them. A small book explains this simple mental technique to fight insomnia. The antennae attract the useless fears and worries.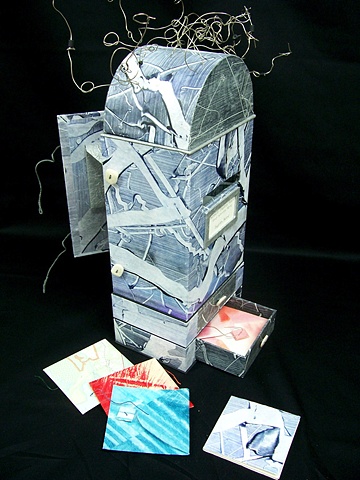 Useless Fears and Worries
Paste Paper over Book Board
17" x 6" x 4"
2008